With this year's class graduating tomorrow and a new class commencing in a few weeks, we've been making some changes to the curriculum at the School of Discipleship. With every change and adjustment, we believe that rather than departing from the calling God has given us, we're leaning into our charge– to make disciples of the Lord Jesus.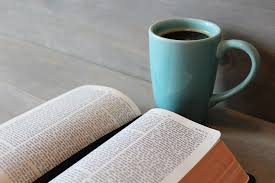 One addition to the program which we're particularly excited about is a Bible-reading plan. This year, our students will read through the Old Testament, New Testament, and Psalms during the 8-month academic year. This averages out to about four chapters a day. Many of us on staff are planning to accompany the students in this reading plan, and we'd like you to join us as well. Family and friends of students, we encourage you to partner with your student in reading through the Bible from September to May. Alumni, you may also find benefit by reading through the Bible with us this year. Many of us find it difficult to stay the course in the Word of God, and reading with us and with our students may give you the encouragement and the accountability you need to stick it out.
So come join us! Click here for the file, print it out, fold it up and stick it in your Bible. We'd love to know how you're benefiting from reading the Word of God with us in the next 8 months, so be sure to visit our Facebook page to let us know!