School of Discipleship Staff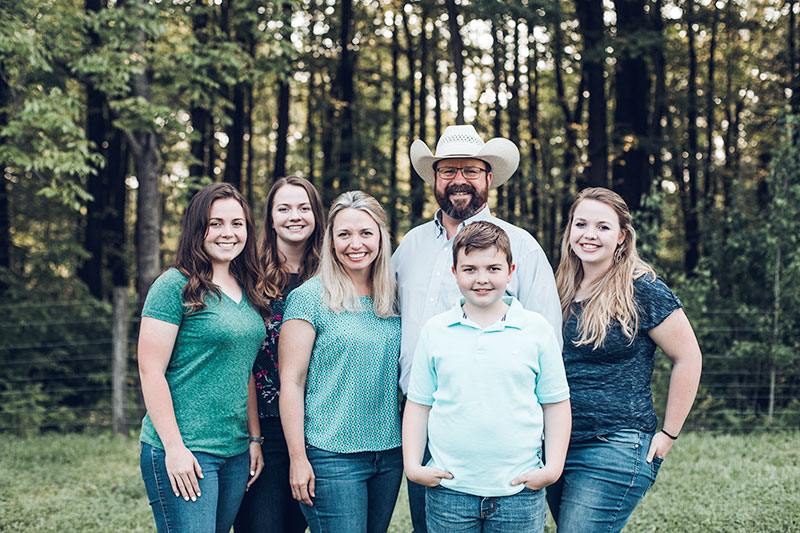 Matt and Jenni Cox
Matt and Jenni Cox came on staff in 1992. Matt has served as Farmer, Program Director, Director of Equine Ministries and now as the Executive Director. Matt teaches multiple classes for the School of Discipleship. Jenni serves as his secretary and has homeschooled all of their five children, three of which are out of the house now. Their eldest is married and living in TX with their first granddaughter. Jenni also assists with the "Marriage Dynamics" class. Both Matt and Jenni are School of Discipleship alumni.
Chip and Sandy Hungerford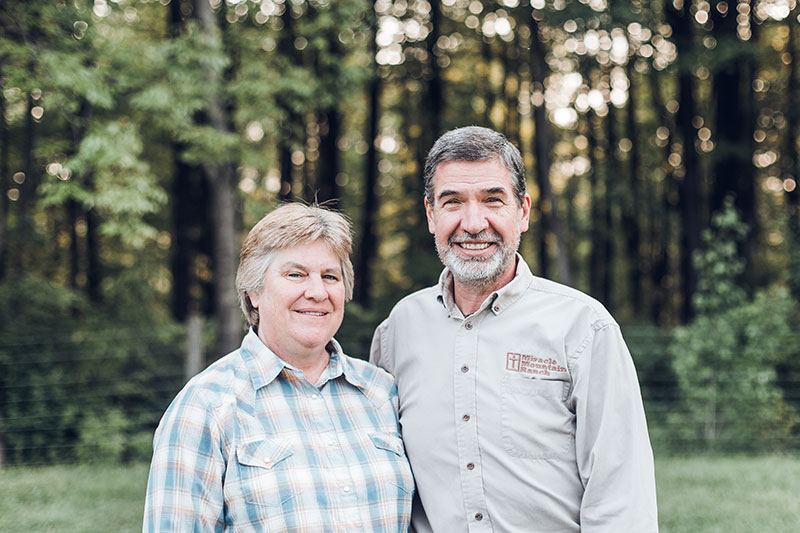 Chip and Sandy Hungerford
Chip and Sandy Hungerford came on staff in 1988. Chip serves as the Business Manager and Guest Service Director overseeing Finances, Guest Registration, and Housing. Sandy is the Buckboard Store Manager and assists in the horse program. They have six children and have served at Miracle Mountain Ranch since 1988. Sandy is a graduate of School of Discipleship (1986).
Mark and Jen Brenner
Mark is the Chief Financial Officer and teaches Music Appreciation and Christian Ethics classes for the School of Discipleship. He is currently pursuing a Bachelors Degree in Religion from Liberty University. Jen home-schools their children. Mark and Jen are both graduates of the School of Discipleship.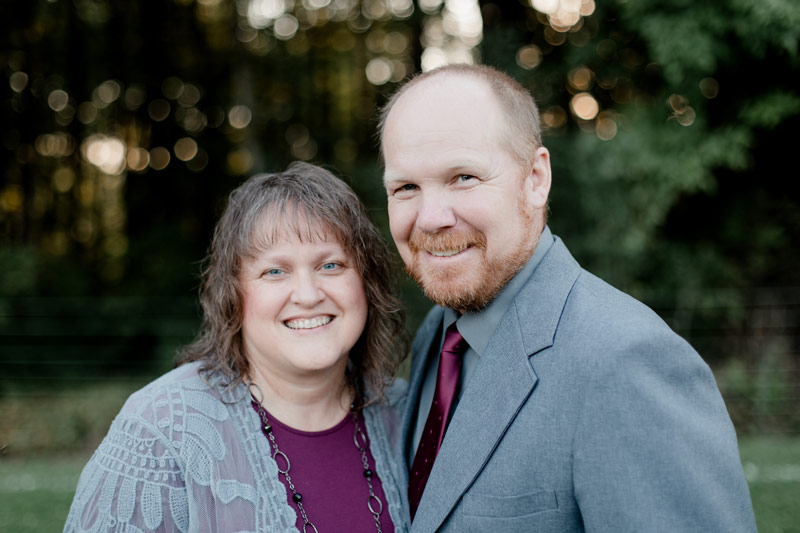 Mark and Shari Carpenter
Mark and Shari Carpenter came on staff in 2001. Mark is the Director of Operations. He heads up all construction and maintenance, in addition to teaching the School Of Discipleship class on Servant Leadership. Mark and Shari have six children. Shari homeschools and assists in the Buckboard store.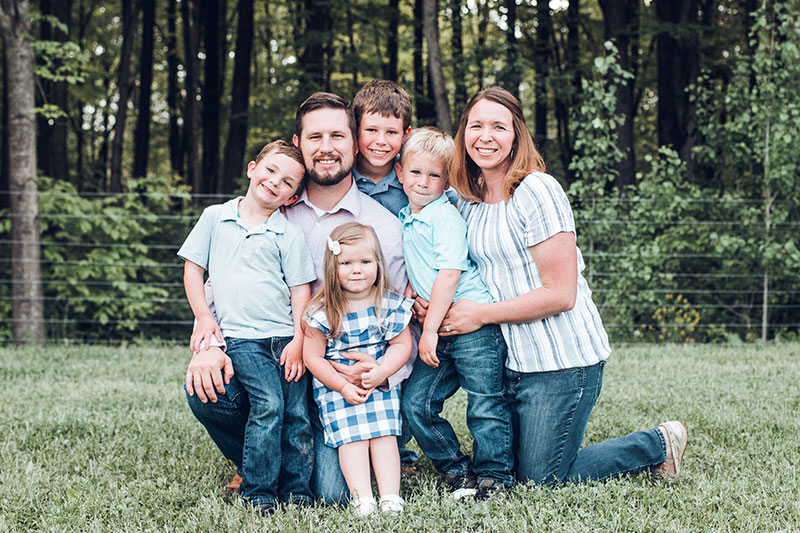 Donnie and Tonya Rosie
Donnie attended the School of Discipleship program from 2000 to 2002, and works as the Marketing Director for the Ranch. In 2010 he graduated with Bachelors of Science in Business at Edinboro University of PA. Tonya teaches several history classes online for The Potters School, and is busy with three young boys. She is a 2005 graduate of Malone University with a degree in Integrated Social Studies, and just finished her Master's Degree in Middle and Secondary Instruction from Edinboro University. They have three sons and one daughter; George, born in December 2010, Cole, born in November of 2012, Grant, born in February of 2014, and Karis their daughter, born in August of 2016.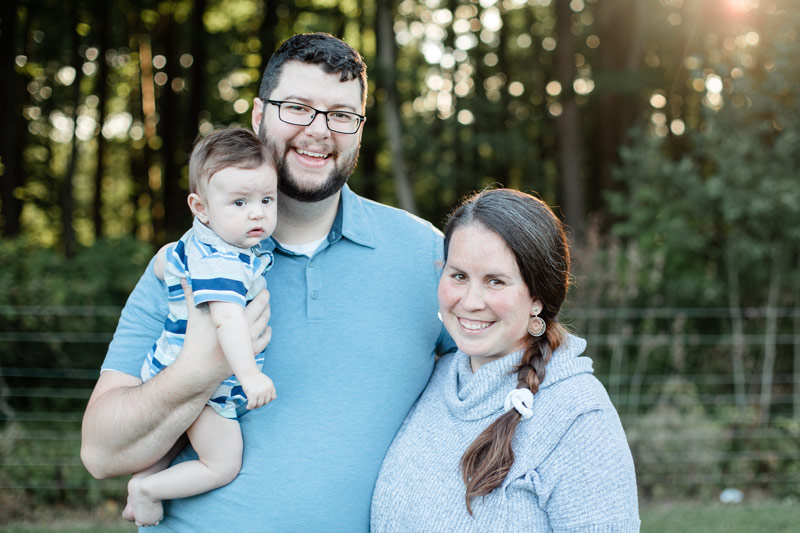 Daniel and Kara Stanley
Daniel and Kara Stanley, both graduates of the School of Discipleship, met in 2007 and married in 2017. Daniel came on staff in 2015, and now serves as the Director of the School of Discipleship. He is heavily involved with teaching and writing curriculum for the students. He has a B.A. in Biblical Studies from Bethlehem College and Seminary. Kara came on staff in 2008 and served as the Equine Program Director for nine years. She now serves as the Dean of Women for the School of Discipleship, in which she oversees the day-to-day life of the student body.
Tyler and Harmony Chundrlek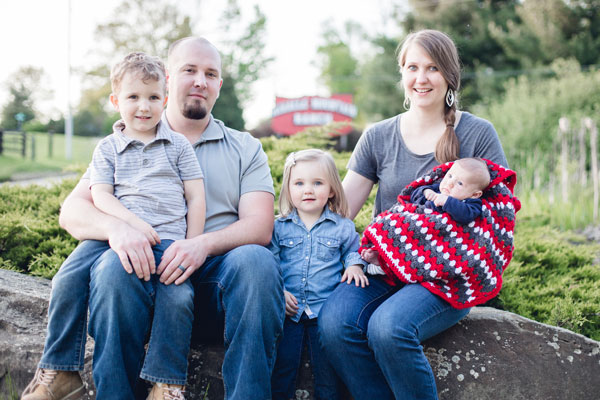 Tyler and Harmony Chundrlek
Tyler Chundrlek, originally from Columbus Pennsylvania, is an '09 graduate of the School of Discipleship. In 2010, Tyler came on staff and is currently serving as the Program Director and is responsible for summer camp, retreats, as well as several aspects involving the School of Discipleship. Tyler earned a Master's degree in Christian Leadership in 2013. Harmony is a Miracle Mountain Ranch summer staff alumnus and met Tyler through her volunteering in the horse barn during special Ranch events. Tyler and Harmony were married in December 2012 and have two children, Frank and Grace.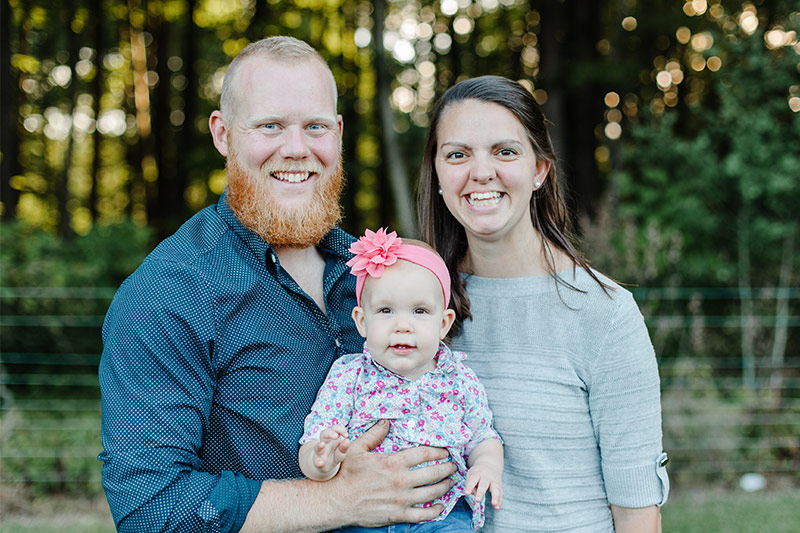 Teddy and Noelle Purdie
Noelle is a 2010 graduate and Teddy a 2011 graduate of the School of Discipleship. They were married in April 2018. Teddy has been on staff since September of 2014 and works in the Program Department as the Activities Director. His job includes maintaining current programming activities, handling the Boys Wilderness Camps, paintball, assisting with retreats and events, leading student work crews, and researching and implementing new ideas. Noelle has been on staff since September of 2011 and is our Guest Services Manager, Receptionist and Registrar. Her responsibilities include answering phones, e-mails, summer camp and retreat questions as well as overseeing the cleaning and upkeep of the facilities.
Adam and Chelsea Marshall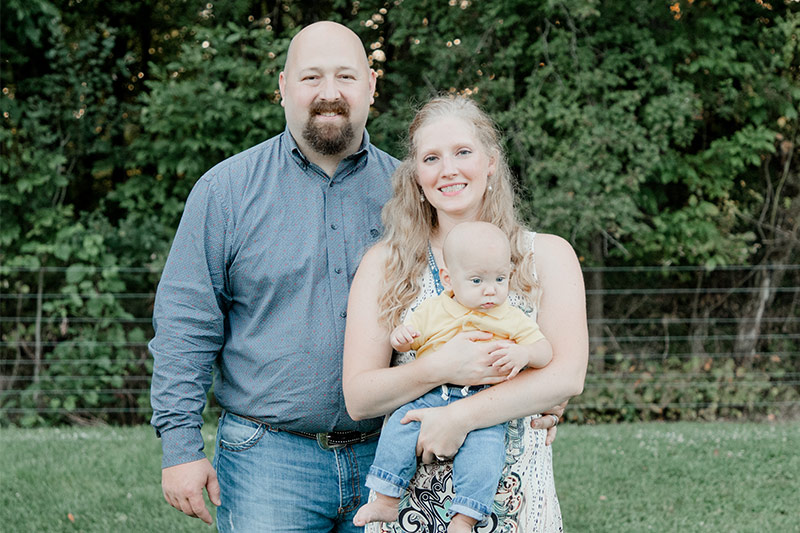 Adam and Chelsea Marshall
Adam came on staff in January of 2014. He went through the School of Discipleship in 2004 after being a Rancher and on summer staff for about six years. He graduated from the program in 2005 and went into the work field where he held multiple jobs throughout the years.From his work, he was able to obtain different skills that he now applies in the Operations Department where he now serves. He married Chelsea (McCormick) Marshall in the fall of 2018. Chelsea currently works at an assisted living home and volunteers at the Ranch when she can.
Benjamin and Stephanie Freeman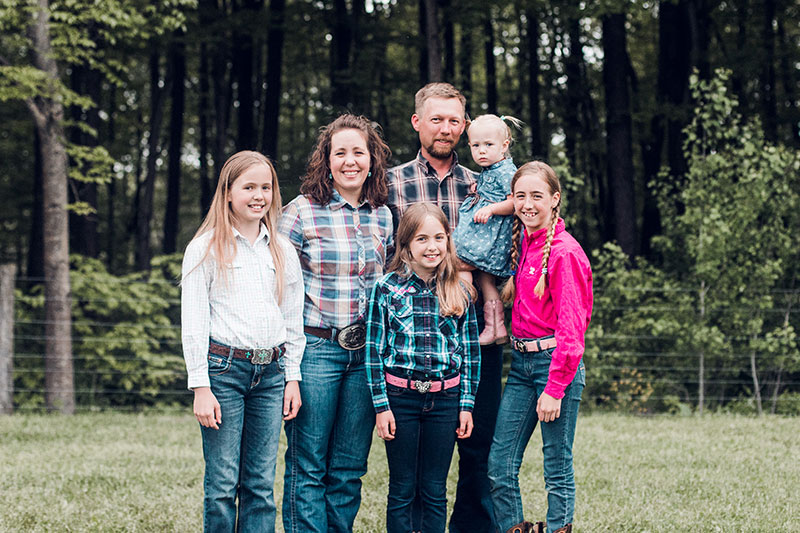 Benjamin and Stephanie Freeman
Benjamin and Stephanie Freeman, both 2nd year graduates of the discipleship program, were married in the fall of 2005 and spent ten years on the mission field in Brazil. Now led to transition back to MMR, Benjamin is working in the Operations department, as well as assisting with Message from the Mount. Benjamin and Stephanie have three young girls, and are excited to be a part of a ministry where discipleship and education are both taught and lived out.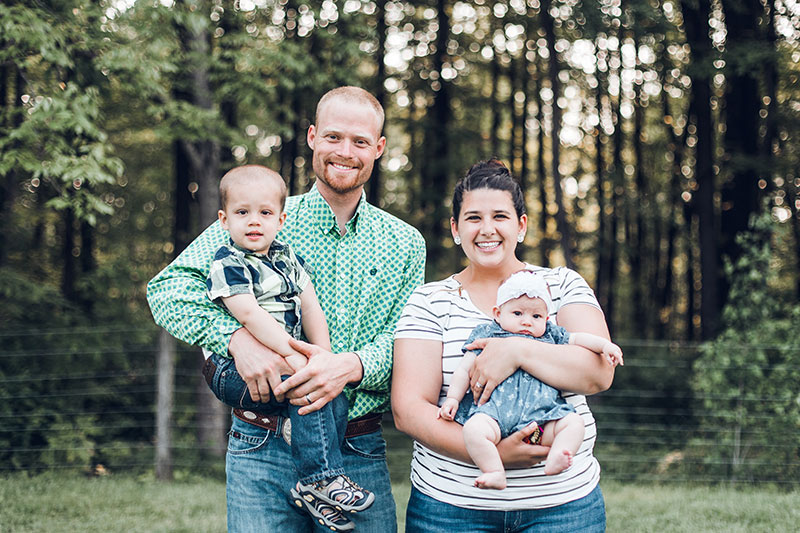 Nathan and Kelsey Snyder
Nathan Snyder attended the School of Discipleship from 2008–2010. After graduating, he attended Mission Farrier School, then returned to his hometown in northeastern Indiana, where he worked in blacksmithing and construction, while also gaining experience in landscaping, painting, and snow plowing. Nathan joined the Miracle Mountain Ranch staff in the fall of 2015. While his primary role at MMR is in Operations, he also assists in blacksmithing, vaulting, and promotion. Kelsey is also a School of Discipleship graduate and they were married in August of 2016. Kelsey is the Vaulting Director. They have one son, Judah, who was born in June 2017, a daughter, Hadassah who was born January 2019, and another daughter who is due the end of July 2020.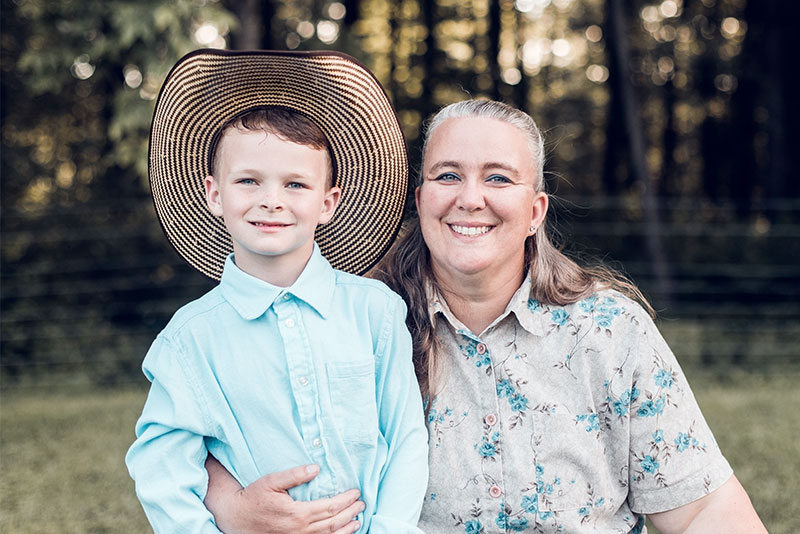 Darci Hatley
Darci Hatley grew up in Conneaut Lake, PA and has been coming to the ranch since she was eight years old. She came as an apprentice in 1996-1997 and returned for a second year in 1998-1999. After graduating, she moved to TX to complete her degree in Equine Science. Since then she has lived in many different areas of the country, training horses,working in the food service industry, coaching wrestling, and serving in various ministries along the way. Darci and her son, Christopher moved to the ranch in the spring of 2016 when she served as the director of Livery for the summer. After the summer camp season was over, she moved into the kitchen where she now serves as the Kitchen Manager.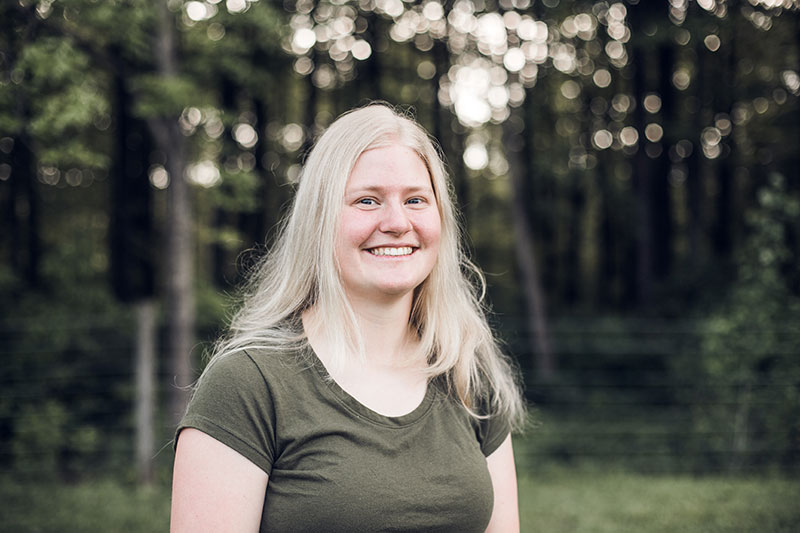 Hannah Snyder
Hannah Snyder grew up in Fort Wayne, Indiana. She began attending camp as a rancher, and then continued on to be an in-training and summer staff. She then came as a student to the School of Discipleship in 2014 and stayed through 2016. From there in the fall of 2016, Hannah began working as staff as the head cook in the kitchen.
Christina Coder
Christina Coder grew up in the hills of central Pennsylvania and came to MMR as a rancher in 2011. She served on summer staff as a riding instructor in 2015, then attended the School of Discipleship from 2015-2017. She came on staff in the Food Service department in the fall of 2017, where she oversees book studies for the Food Service students, helps to prepare meals, and works to streamline the computer systems in the kitchen office.
Joshua and Alyssa Bridges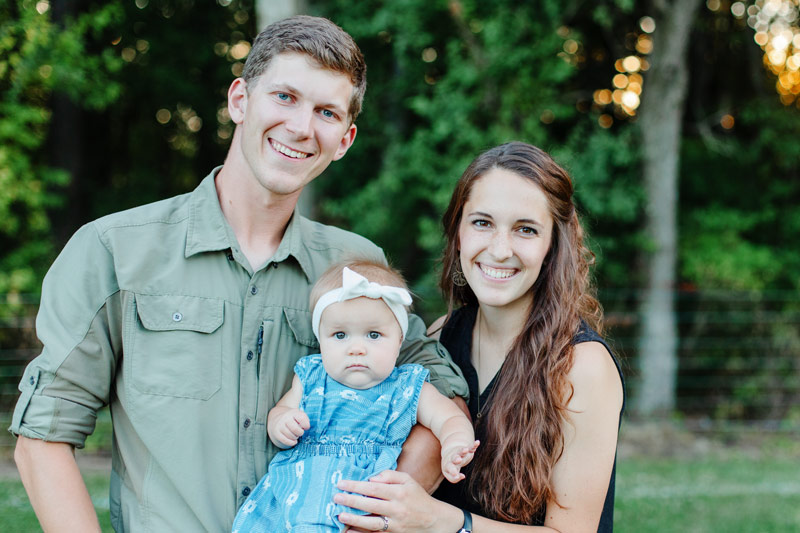 Joshua and Alyssa Bridges
Josh first came to MMR as a rancher in 2009. He went on to attend the School of Discipleship in 2013 and 2016, then joined the ranks of staff in the fall of 2017. Alyssa was a student from 2016-2018 and they married in October 2018. Josh serves as the Program Director; his job primarily entails scheduling retreats and overseeing summer camp. Josh and Alyssa both have a passion for discipling young men and women and enjoy the opportunities the Ranch avails them.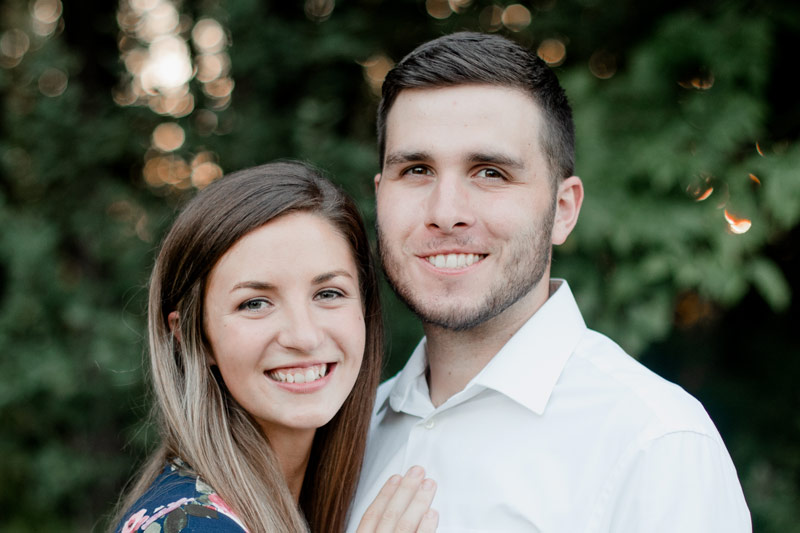 Lydia Spencer
Lydia Spencer came to the Ranch attending as a student in the School of Discipleship from 2016-2018. As she completed her second year as a student she felt the Lord calling her to stay on staff. She is currently serving as Marketing Manager as she works directly under the Director of Marketing. Her job includes managing the Ranch social media accounts, assisting with promotional events, managing the media team, and overseeing all the flyers and graphic design. Lydia is married to an alumni of the School of Discipleship, Hans Spencer, who is currently a Police Officer in our local county.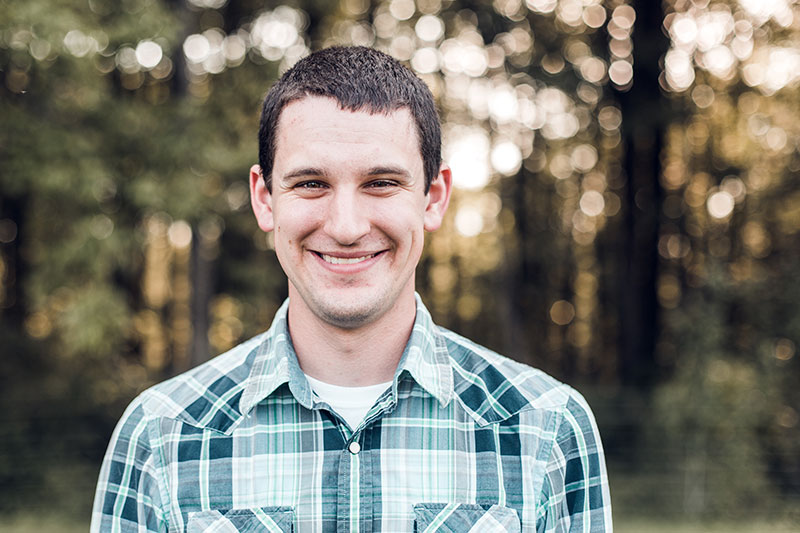 Matthew Hungerford
Matthew Hungerford grew up at the Ranch, where he spent many of his summers working as a Wrangler and as a counselor. After graduating high school, Matthew attended Ethnos Bible Institute (New Tribes Bible Institute), where he received his associates in Biblical Studies. Matthew is excited to be joining our staff team as he serves in the barn. Matthew is excited to work alongside the students, teaching them Godly principles through the training of horses and everyday work projects. Matthew is passionate about ministry and sharing the love of God with those around him.
Daniel and Cherish Benedict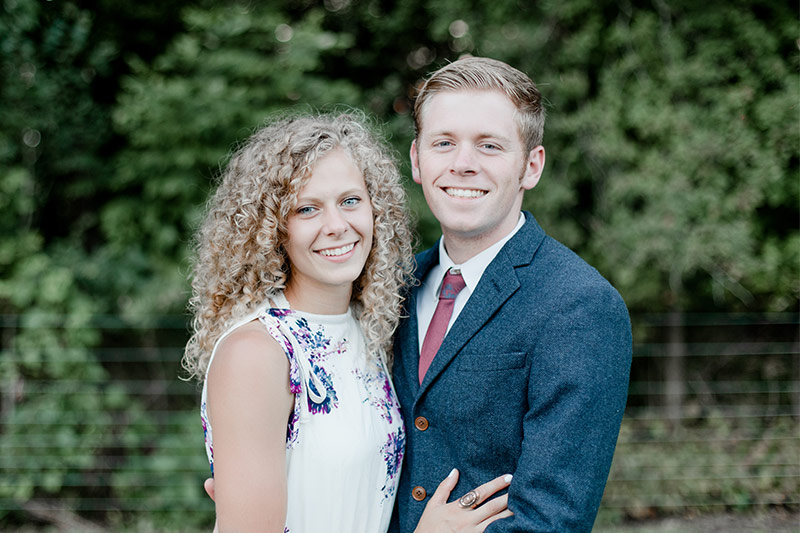 Daniel and Cherish Benedict
Daniel and Cherish attended the School of Discipleship from September of 2016 to August of 2018. They then got married in May of 2019. Daniel currently works as the Assistant to the Director of the School. He is involved in teaching Bible classes, helping with school admissions, and assisting the students on a daily basis. Daniel and Cherish have a heart for ministry and discipleship. They are both heavily involved in the School Of Discipleship, discipling students, helping with classes, and assisting in the summer camp program.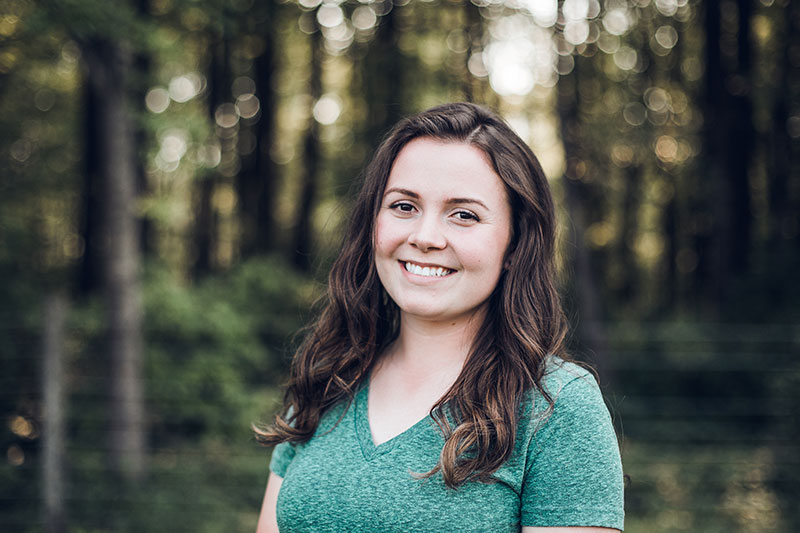 Megan Cox
Megan recently moved back to the ministry when she received the offer to join as Program staff. She grew up on the ranch, while her parents have served on staff. Megan had the opportunity to serve as staff in the Summer camp season for multiple years, as well as volunteering during some of the retreats. For the last couple years, she has been in the work force. This Summer Megan is working as Programming summer staff while she builds her financial support, in order to come on as resident staff in the Fall. Her responsibilities currently consist of scheduling for summer camp, working directly with the summer staff, and gathering resources for our events.